WebCare Media create the right first impression to increase the interested among the visitors to learn more about your business and services.
We not only design impressive website but intriguing, we make customer glued to your website.
We use right images and easy functionality to attract visitors towards to your website and make them confidence to contact to you.
Our websites are not only good look and feel, we developed search engine friendly website as well, so you generate good business from search engine. Before starting the designing and developing work we do R&D then we start the work as per the nature of your business.
We learn about your business and make your strengths highlighted your Best Offers, Qualities ect.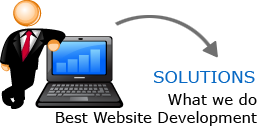 We listen our customers and ask relevant question to collect the complete requirement about the website which they are looking for this process is repeated until we have sufficient details to give you the best solution.
Our experienced website developers made the complete database planning to insure it is done according to your target user base size.
We use latest functionality and coding standard to make it competitive and always up running.
We develop rebus web application which are fast secure and intuitive.
We do high performance code using our own enhance code libraries and frameworks.
We enjoy working in latest technologies, even we offer discounted price for really challenging and interesting web applications project.
First we do pre-analization of your website to find out the strength and weakness of your website so that we can get best result for you.
KEYWORD RESEARCH AND ANALYSIS : we will be interacting with you to understand your Goals of the SEO campaign. Your online business you can also send us your preferred keywords. So that the keyword research team can find out the best keywords for the website
Content analysis of the website pages for ranking strategy implementation
Announcing your business job international and national search engines and directories related to your business. Directory submission
Link building of our portals which have millions of pages. This improve the weight of your website in search engines.